Hi, I'm Mia Nolting, an artist, illustrator, and art director from California living in Portland, Oregon. I work with a variety of clients with a focus on the publishing industry. I can be reached at mia@mianolting.com.
I'm the author of Instant Journal, a year-length guided journal tracking feelings, which is available in stores and online.
For illustration work I'm represented by Art Department, and I have a daily practice drawing plants. For art direction + design work, please visit Studio Jelly.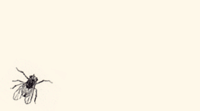 Clients include Airbnb, Algonquin, Glamour Magazine, HarperCollins, Lucky Peach, Medium, Nike, Penguin Random House, Portland Institute for Contemporary Art, Simon and Schuster, Umpqua Bank, Wieden+Kennedy, and others. My art work has been supported by Signal Fire Arts and the Regional Arts and Culture Council.
Follow: Instagram
Almost-never mailing list: